Opening of the BE-Rural bio-based pop-up store in Latvia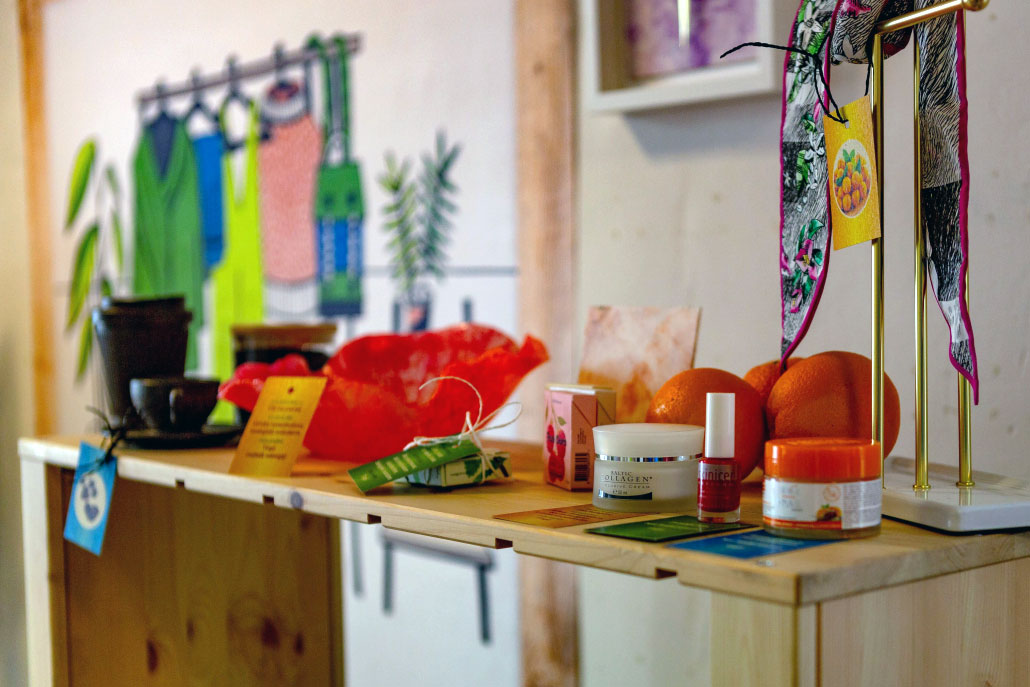 T.A.Štāls LSFRI Silava
Photo Credits: T.A.Štāls LSFRI Silava
Pop-up stores are shops, cafés or events that appear in fascinating environments and stay for a limited time period. At the centre stage are not only consumption aspects, but also the innovation potential. These spaces provide the room to try something new and get inspired. The first BE-Rural bio-based pop-up store has now opened its doors in Cēsis, in the innovation region Vidzeme in Latvia.
The pop-up store is part of the Vidzeme Innovation Week, a five-day event with the aim to encourage existing and future employees, entrepreneurs and managers to see the potential of innovation in their everyday work. During the opening hours, primarily school classes from the Vidzeme region visit the pop-up store. They are guided by experts from the SILAVA research institute that introduce the advantages and potential of a bio-based economy.
Food made from insects, leather made from bacteria, clothes made from milk – about 50 bio-based product innovations are presented in the pop-up store, with a special focus on the bioeconomic potential of Latvia. Spruces and pines are a valuable resource from Latvian forests. Besides their value for timber production, their needles and cones can be turned into bio-based products. The pop-up store showcases pinecones that can be used as a substitute for barbeque charcoal or turned into delicious sweets. The needles of spruces serve as basis for natural insecticides or nutritional supplements that have health enhancing powers.
Within the pop-up store, a narrative is developed that shows how bioeconomic innovations are able to contribute to the achievement of selected UN's Sustainable Development Goals (SDGs). The products are presented in the context of SDG 2 with the aim to end hunger, SDG 9 that deals with industry, innovation and infrastructure, SDG 12 that focuses on sustainable consumption and SDG 15 that has been created to protect, restore and promote sustainable use of terrestrial ecosystems.
To get a taste of the future, visitors of the Vidzeme Innovation Conference have the chance to "eat the bioeconomy". Insect snacks, algae pasta and drinks made from hemp and algae as well as gluten free beer are served to the attendees of the meeting. More information about the Vidzeme Innovation Week and the Vidzeme Innovation Conference "Responsible Innovation" can be found here.
Visit our bio-based pop-up store in Latvia!
Location
Lielā Skolas iela 6, Cēsis, Latvia
Dates
24.02.2020 – 28.02.2020
Click below to check the Brochure used at the Bio-based pop up store:
https://be-rural.eu/wp-content/uploads/2020/03/popupstore-latvia.jpg
687
1030
c.robijns
/wp-content/uploads/2019/04/BeRural_Logo_web_500px-300x300.png
c.robijns
2020-02-25 15:31:24
2020-07-06 15:45:03
Opening of the BE-Rural bio-based pop-up store in Latvia