Five European Regional Bioeconomy Strategy and Roadmap Documents Released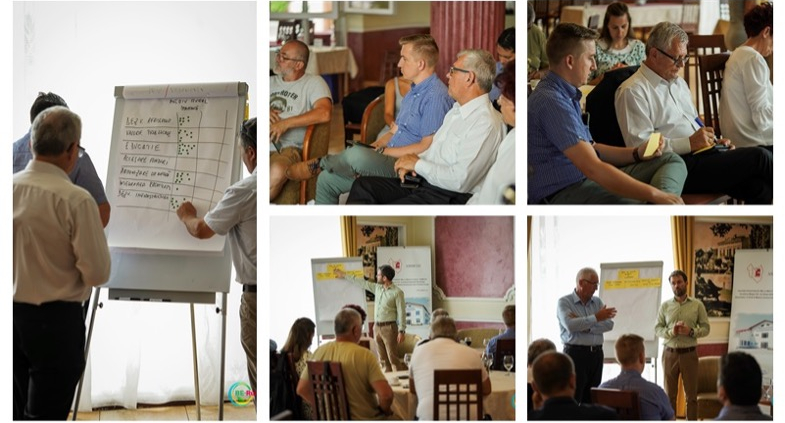 In the culmination of a two year co-creation process amongst key regional stakeholders, five regional bioeconomy strategy and roadmap documents have been finalized in the Open Innovation Platform (OIP) regions of Szczecin and Vistula Lagoons, Poland; Stara Zagora, Bulgaria; Strumica, North Macedonia; Vidzeme and Kurzeme, Latvia; and Covasna, Romania. The strategies and roadmaps were developed in the context of structured regional stakeholder processes and outline explicit actions that could support the further development of the regional bioeconomies.
In a celebration of the economic, ecological, and cultural diversity of European regions, the five documents present a broad range of strategies and tools for realising the potential of regional and local bio-based economies. Each document closely examines the regional context, the sectors relevant for the bioeconomy, as well as the existing national and regional institutional and policy environments.
In the Polish Baltic Lagoon regions, a strong focus is placed on social innovation in the fishery sector, whereas the utilisation of forest and agricultural biomass as well as waste and production residues take centre stage for bioeconomy development in the Vidzeme and Kurzeme regions of Latvia. The roadmap for the development of the bioeconomy in Strumica, North Macedonia focuses on the great potential of the agriculture sector and the need for advisory services for agricultural products, as well as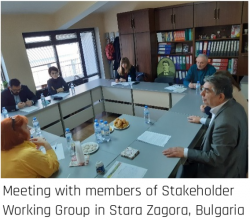 training and education to aid the sector's digital transition. Stara Zagora's economy is dominated by a mix of small- and medium sized enterprises and, as such, one of the main priorities of the roadmap is creating conditions for the development of bio-based sectors and promoting the introduction of new technologies. In Romania, the development of the Roadmap for a Bioeconomy Strategy in Covasna County was strongly driven by innovation clusters and the need to harmonise rural development, social inclusion, and eco-innovation.
As a testament to one of the central aims of BE-Rural to enable broad and inclusive stakeholder participation in the roadmap and strategy development processes, the resulting documents demonstrate a strong mandate from various interest groups as well as clear relevance in the regional and national policy debates. Through the establishment of permanent bioeconomy stakeholder panels in each of the regions, BE-Rural will help maintain momentum and ensure broad support for the further development of the regional bioeconomies in the five OIP regions. The panels will consist of up to five members who will promote the bioeconomy within their regions and represent the regions and their interests to the national governments as 'bioeconomy ambassadors'.
Summaries of strategy and roadmap documents are provided in the deliverable D5.3 and the individual documents can be accessed in their local languages here.
https://be-rural.eu/wp-content/uploads/2021/12/Participants-to-the-SWG-on-principles-and-objectives-of-the-roadmap-for-strengthening-the-bioeconomy-in-Sfantu-Gheorghe-Covasna-County.jpg
443
785
c.robijns
/wp-content/uploads/2019/04/BeRural_Logo_web_500px-300x300.png
c.robijns
2021-12-20 05:50:58
2021-12-20 05:57:13
Five European Regional Bioeconomy Strategy and Roadmap Documents Released